Slide One
We love investing
and everything finance
Slide Two
Maximise your earning potential
in your working years
Slide Three
Owning your financial future
into retirement
WHAT WE DO
At John McLean Financial Strategists, we believe in helping clients build the complete program they need to reach their earning potential during their working years. As well as helping them with their Life Insurance and Income Protection, retirement planning, superannuation, managed investments and estate planning needs. We love investing and everything finance, but more than that we take an interest in what's important to you and your family.
HOW WE DO IT
We take pride in motivating our clients to take ownership of their financial future and to have a clear vision of how to live a lifestyle of choice.
We achieve this by providing quality advice, personalised service and practical ideas to deliver superior solutions.
Focuses on what you want to achieve out of life and having the money at the right time to live your best life possible. We like to do this whilst removing some of the volatility, which basically means smoothing out the financial journey for you.
We often have different advice needs based on our age or stage of life. Our advice when coupled with our ongoing service ensures that we establish a trusted partnership with you.
McLean Whittaker CFP
Financial Planner
Authorised Representative of
Millenium 3 Financial Services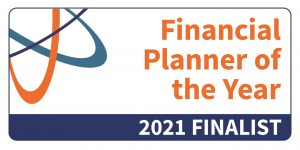 John Kulas CFP
Certified Financial Planner
Authorised Representative of
Millenium 3 Financial Services
Monday - Friday
9am to 5pm